About Nuuanu Vision Source
The leading provider of quality vision care products and personalized optometric services in Honolulu.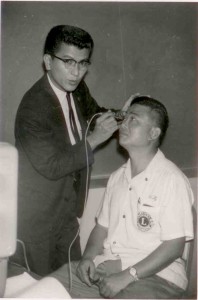 This optometric practice originated in 1954. After graduating from the Los Angeles College of Optometry, Dr. Seizen Oshiro opened his office on the second floor of the Miyamoto Building, just down the street from our present location. Twenty years later, he moved his office to Kukui Plaza and was joined by his son Ernest, who eventually took over the practice.
In 2003, our practice became affiliated with Vision Source, a national organization of independent optometrists. As a member of the Vision Source Network, we have access to the shared knowledge and resources of a network of more than 2,700 offices. This affiliation has become a valuable asset in our continued effort to provide an outstanding scope of vision care services combined with the highest quality materials available.